Hi everyone!
As some of you know, my pawrents began looking for a new friend for me. They told me they were exploring a couple options. They found someone who has goldendoodle puppies, but they usually have 4-12 month waiting lists. My dad started the process with a hope we could find someone for the summer months.
He looked through the current litter listing to get an idea of what he thought would be a good addition. He saw a couple male puppies that seemed to be amazing! Only problem was that the litter was already completely spoken for.  And there was also a waiting list. For whatever reason, he still felt compelled to send a shot in the dark email and ask if he could be put on the waiting list… just in case something crazy happened.
And then something crazy happened.
The next day my dad got an email and was told someone dropped off the previous night and the people on the waiting list in front of him had decided to wait until a future litter. He was told there was a chance that even though we would have the last pick, that a boy would be available based on initial preferences of the other pawrents.  My dad wanted a boy because he says I'm still his princess puppy girl doggie.
So when my pawrents went today during their pick time, there was just one puppy left. When they walked in, it took the puppy exactly one second to race over and start licking them in their faces as if he had just been reunited with a long lost family member. It was almost as if that puppy had been prepped on who was coming.
And even though they had the last pick, they were were able to get their boy. We think his name is going to be Chewbacca – "Chewy" for short.  And his name matches his personality so far. Uh-oh!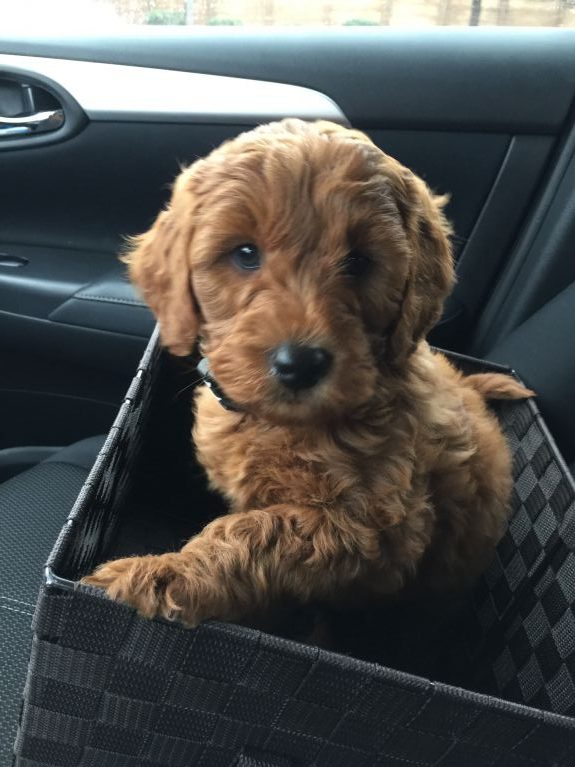 But looking back – there were so many things that had to work out perfectly for us to find Chewy. Too many things for it to be considered just luck.  This had someone's fingerprints all over it…
Correction.
This had someone's pawprints all over it.
Sebastian did it again!